Muzandzeni Picnic Site, Kruger National Park

Afrikaans name: Muzandzeni Piekniekplek

| | |
| --- | --- |
| Muzandzeni Picnic Site - Kruger National Park | |

Mpumalanga

Muzandzeni is a rustic picnic site about 30 km south-west of Satara Camp. The camp has basic toilet and picnic facilities.

This picnic site is a great place to cook up a breakfast, or stretch your legs, for days visitors as well as those staying at Satara, Orpen, Tamboti, Maroela and Talamati camps.

The area around Muzandzeni is good for general game viewing and gives you a reasonable chance of seeing the Big 5. One can drive west on the H7 road, turn left into the S36, spend some time at the picnic site before heading back to Satara along the S126.

Got a comment about the content on this page?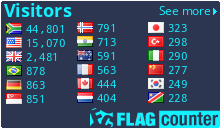 Copyright Steven Herbert T/A Steven Herbert Projects, 2013 - 2019. All rights reserved.