Small Bride's Bush / Narrow-leaved Bride's-bush

Afrikaans name: Smalblaarbruidsbos

Pavetta gracilifolio

The Small Bride's Bush is found in KwaZulu-Natal and portions of Mpumalanga. It can be found in various habitats including forest margins, bushveld and grassland.

When in flower it is not hard to imagine why it got the common name of Bride's Bush. It gets clusters of attractive white flowers which wouldn't look out of place at a wedding. The flowers appear in summer.

The Small Bride's Bush barely reaches a height of 3 metres but most are smaller.

| | |
| --- | --- |
| Leaves of the Small Bride's Bush | |

Got a comment about the content on this page?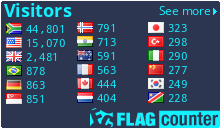 Copyright Steven Herbert T/A Steven Herbert Projects, 2013 - 2019. All rights reserved.