Spotted Buff butterfly

Afrikaans name: Spikkel-geelvlerkie

Pentila tropicalis

The Spotted Buff is a small, but striking, butterfly that is found along the coastal regions of KwaZulu-Natal.

These butterflies tend to fly higher during the heat of the day and lower in the mornings and late afternoons.

The male Spotted Buffs have a wingspan of around 3 cm. The females have a wingspan of around 3.5 to 4 cm.

They can be seen during summer into early autumn.

Their preferred habitats are forest edges and well-planted parks and gardens.

Got a comment about the content on this page?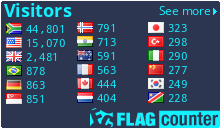 Copyright Steven Herbert T/A Steven Herbert Projects, 2013 - 2019. All rights reserved.