Spotted Joker butterfly

Afrikaans name:

Byblia ilithyia

The Spotted Joker butterfly is found over sections of Africa as well as India and Sri Lanka. In South Africa it is found in the Eastern Cape, KwaZulu-Natal, Mpumalanga, Gauteng, North West, Limpopo and parts of the Northern Cape.

These butterflies have a wingspan of around 4 cm with females being slightly larger than males. Male and females have similar colours but the female is less colourful.

Spotted Joker's are normally found in flatland areas.

They are on the wing throughout the year.

Got a comment about the content on this page?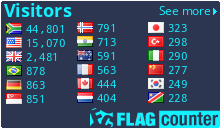 Copyright Steven Herbert T/A Steven Herbert Projects, 2013 - 2019. All rights reserved.