Purple-brown Hairstreak butterfly

Afrikaans name: Persbruin-stertbloutjie

Hypolycaena philippus philippus

The Purple-brown Hairstreak is found in the eastern and northern regions of South Africa.

The males have a wingspan of around 2.5 cm and the females around 2.8 cm. Males show the purple colouration while females are more brown.

The Purple-brown Hairstreak butterfly is found in a variety of habitats including riverine and coastal forest, savanna, parks and gardens.

In warmer areas the Purple-brown Hairstreak can be seen during all months of the year but there is a peak in summer.

Got a comment about the content on this page?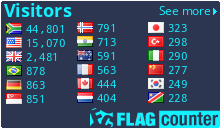 Copyright Steven Herbert T/A Steven Herbert Projects, 2013 - 2019. All rights reserved.