Black-splashed Elf dragonfly

Afrikaans name: Swartspikkeldwergie

| | |
| --- | --- |
| Black-splashed Elf dragonfly | |

Tetrathemis polleni

The Black-splashed Elf is fairly common along the eastern regions of South Africa from the Eastern Cape through to Limpopo. It is also found up to the tropical regions of Africa and in Madagascar.

This dragonfly is just over 3 cm in length and has a wingspan of around 6 cm. Males are blue and normally have the black bars in their wings. Females are greenish-yellow and black and are similar to other species of dragonflies.

The Black-splashed Elf is found near streams as well as stretches of calm water. They normally perch on twigs or vegetation in a shady spot over the water.

Got a comment about the content on this page?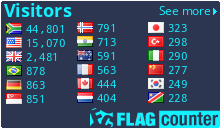 Copyright Steven Herbert T/A Steven Herbert Projects, 2013 - 2019. All rights reserved.