Lowveld Cluster-leaf / Purple-pod Cluster-leaf

Afrikaans name: Sterkbos

| | |
| --- | --- |
| Lowveld Cluster-leaf tree | |

Terminalia prunioides

Although it is often more of a shrub than a tree the Lowveld Cluster-leaf can sometimes reach heights of 10 metres or more. It is also known as the Purple-pod Cluster-leaf.

It is only found in woodand and bushveld areas in the lowveld areas such as Kruger National Park.

The bark of the Lowveld Cluster-leaf is rough and brown to grey in colour. The oval shape leaves grow in bunches or clusters and are dark shade of green on top than below.

The flowers are cream or pale yellow in colour and, for some reason, do not have a pleasant smell. The fruits are purple-red in colour and appear during autumn to winter.

The wood of the Lowveld Cluster-leaf tree is used to construct huts as well as used for the handles of implements.

Got a comment about the content on this page?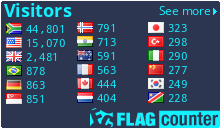 Copyright Steven Herbert T/A Steven Herbert Projects, 2013 - 2019. All rights reserved.