Puzzle Bush

Afrikaans name: Deurmekaarbos

Ehretia rigida

The branches of this small tree tend to droop and criss-cross which gives rise to its common name of Puzzle Bush.

The Puzzle Bush can reach a height of 9 metres but it can be little more than a shrub.

It is found mostly in the eastern half of South Africa as well as in Lesotho, Swaziland and Botswana.

In Spring the Puzzle Bush gets mauve, white or blue flowers which appear in clusters.

The fruit is round and red or orange in colour. It turns black when ripe. Various animals eat the fruit.

Got a comment about the content on this page?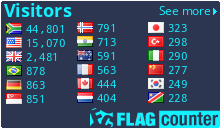 Copyright Steven Herbert T/A Steven Herbert Projects, 2013 - 2019. All rights reserved.