Large-fruited Bushwillow

Afrikaans name: Raasblaar

Combretum zeyheri

The Large-fruited Bushwillow can grow up to a height of 10 metres and is found in the north-eastern region of South Africa. Beyond our borders it is widely distributed.

The Afrikaans name of 'Raasblaar' is roughly translated as 'noisy leaf' and refers to the rustling noise that the leaves make in the wind.

The leaves of the Large-fruited Bush Willow are oval shaped and around 16 cm in length. The flowers are greenish-yellow. The seeds are quite large and have four wings.

The wood of this tree is used for a variety of purposes as it is resistant to termites and borers. The leaves are used, in traditional medicine, for a variety of treatments ranging from harmorrhoids to backache.

| | |
| --- | --- |
| Above - Leaves of the Large-fruited Bushwillow | |

Got a comment about the content on this page?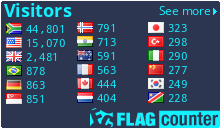 Copyright Steven Herbert T/A Steven Herbert Projects, 2013 - 2019. All rights reserved.