Fluted Milkwood

Afrikaans name:

Chrysophyllum viridifolium

The Fluted Milkwood is found along the eastern coastal regions of South Africa. It can grow to a height of around 40 metres but some specimens are only 10 metres in height. They are mainly found in coastal and evergreen forests. The bark of the Fluted Milkwood is normally grey or brown and grey. As its name suggests its trunk is fluted. The leaves are fairly narrow and darker green on top than below. During summer it gets tiny white flowers. The fruit is up to 3 cm in length and yellowish in colour. It is normally on the tree in late summer.

Got a comment about the content on this page?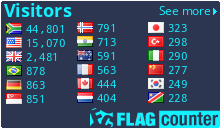 Copyright Steven Herbert T/A Steven Herbert Projects, 2013 - 2019. All rights reserved.