Sjambok Pod tree / Long-tail Cassia

Afrikaans name: Sambokpeul

Cassia abbreviata

The Sjambok Tree is also know as the Long-tail Cassia. Both names refer to the extraordinarily long seed-pods born by the tree. A "sjambok" is a straight, heavy whip made out of either leather or plastic.

The flowers of the Sjambok Tree occur in early spring and are deep yellow in colour and have a pleasant scent.

The Sjambok Tree is slow-growing and normally reaches a height of around 10 metres.

It is found in a variety of African countries from Somalia and South Africa. It is quite a popular tree amongst gardeners with smaller gardens.

Got a comment about the content on this page?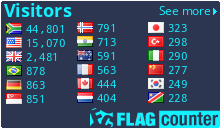 Copyright Steven Herbert T/A Steven Herbert Projects, 2013 - 2019. All rights reserved.