Natal Plum

Afrikaans name:

Carissa macrocarpa

The natural distribution of the Natal Plum is along the coastal regions of Eastern Cape through KwaZulu-Natal to Mozambique. It handles the salt content of the sea breezes well which makes it popular in coastal gardens. This feature along with its white flowers make it popular with gardeners in California and Florida. The flowers stay on the plant for months. The crimson fruit is roundish and may be eaten although the rest of the plant should be considered as poisonous.

Got a comment about the content on this page?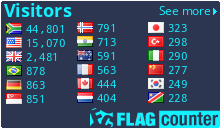 Copyright Steven Herbert T/A Steven Herbert Projects, 2013 - 2019. All rights reserved.