False Olive Sage

Afrikaans name:

Buddleja saligna

The False Olive Sage is a fairly dense shrub that can reach a height of 9 metres but is more often 5 metres in height. It is found in many areas across South Africa apart from the more arid regions. Quite often this tree is found singly in wooded areas and on rocky slopes but they may be found in small groups near watercourses. The False Olive Sage may have one or more stems but either way it has lots of branches. The branches grow upwards then droop down towards the end. During early summer it gets covered in cream-coloured flowers. The flowers attract lots of bees and moths. The leaves are long and slender and are pointed at the tips. The wood used to be used to make shafts for assegais but nowadays it is used more for fence posts. The False Olive Sage is quite a popular tree amongst gardeners and is a good species for bonsai enthusiasts.

Got a comment about the content on this page?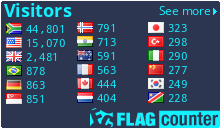 Copyright Steven Herbert T/A Steven Herbert Projects, 2013 - 2019. All rights reserved.