Shepherd's Tree

Afrikaans name: Witgat

Boscia albitrunca

The Shepherd's Tree is often called the "tree of life" as it provides food to many animals and has many uses for humans as well, including the roots being used to make porridge, making beer and various medicinal treatments.

It normally only grows to a height of 7 metres. It has a tall light-greyish trunk and bushy crown. The leaves are greyish-green.

From late winter to spring the clumps of yellowish-green flowers appear. The fruit is smooth and about 1 cm in size.

Got a comment about the content on this page?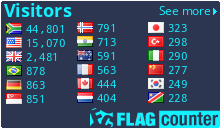 Copyright Steven Herbert T/A Steven Herbert Projects, 2013 - 2019. All rights reserved.