Yellow Bell Orchid Tree / Yellow Bauhinia

Afrikaans name: Geelbeesklou

Bauhinia tomentosa

The Yellow Bell Orchid Tree is also known as the Yellow Bauhinia. It can reach a height of 4 metres but is often little more than a shrub.

It is only found along the eastern regions of KwaZulu-Natal, Mpumalanga and Limpopo in South Africa. It can be found in a variety of habitats including coastal dune forest, bushveld and woodland.

During summer the Yellow Bell Orchid Tree gets its trademark yellow flowers. These are around 7 cm in length and the large petals are curled to make the bell shape. The fruit of the tree is pale brown seedpod.

This is an attractive tree to have in your garden if you live in a low altitude area. It is said to attract butterflies to your garden.

| | |
| --- | --- |
| Above - Leaves of the Yellow Bell Orchid Tree | |

Got a comment about the content on this page?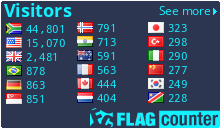 Copyright Steven Herbert T/A Steven Herbert Projects, 2013 - 2019. All rights reserved.