Mountain False-thorn / Rock Albizia

Afrikaans name: Rotsvalsdoring

| | |
| --- | --- |
| Mountain False-thorn tree | |

Albizia brevifolia

The Mountail False-thorn is also known as the Rock Albizia. 10 metres is about the maximum height that it attains but it is often more shrub-like.

In South Africa they mainly occur in the North West and Limpopo provinces where they prefer dry, stony hillsides.

The bark can be grey to almost black in colour and often has rectangular segments. The compound leaves are nearly as wide as they are long.

The small creamy or yellowish flowers occur in late spring or early summer. The seedpods can be over 25 cm in length.

Got a comment about the content on this page?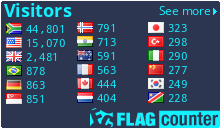 Copyright Steven Herbert T/A Steven Herbert Projects, 2013 - 2019. All rights reserved.