Paperbark Thorn

Afrikaans name:

Vepris lanceolata

The Paperbark Thorn belongs to the Acacia family and is one of the flat-topped Acacias. In some places it is known as the Paperbark Acacia. Despite varying in height from 7 to 17 metres it always has its flat top. It is normally found in woodland or near river courses. It generally prefers damper areas. In South Africa it occurs in parts of KwaZulu-Natal, Mpumalanga, Limpopo and Gauteng. The bark is light brown or yellowish in colour. In common with other Acacias it has compound leaves. The flowers appear in spring. They are round in shape and either cream or white in colour and show some yellow at the base. The seedpods can be 20 cm or more in length and are slender. Some species of game, and livestock, eat the mature seedpods. The thorns on the Paperbark Thorn are strong and can reach 10 cm in length.

Got a comment about the content on this page?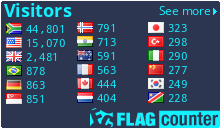 Copyright Steven Herbert T/A Steven Herbert Projects, 2013 - 2019. All rights reserved.