Common Hook Thorn

Afrikaans name: Gewone Haakdoring

Acacia caffra

The Common Hook Thorn tree, also known as the Cat Thorn, grows to a height of around 8 metres and has a thinly spread leaves.

The branches have small thorns, or prickles. The leaves take the form of most Acacia species. The flowers are long and yellowish. The seedpods are slim and can be up to 17 cm in length.

The bark and leaves of the Common Hook Thorn are believed to have medicinal qualities. Livestock eat the seedpods and leaves but there is some evidence that they may be poisonous to the animals.

| | |
| --- | --- |
| This tree is somewhat scraggly in appearance | |

Got a comment about the content on this page?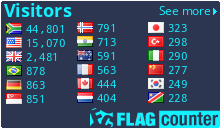 Copyright Steven Herbert T/A Steven Herbert Projects, 2013 - 2019. All rights reserved.