Black Bird-berry

Afrikaans name: Geelblomvoëlbessie

Psychotria capensis

The Black Bird-berry tree, or shrub, is only found in southern Africa. It occurs along the southern and eastern regions of South Africa from Knysna through to Limpopo. Beyond South Africa's borders it is found in portions of Zimbabwe and Mozambique.

This tree varies in height from 3 to 8 metres although a maximum height of around 5 metres is normal.

The Black Bird-berry gets bunches of yellow flowers between August and January. These give way to bunches of small fruit which start out yellow and go red or black as they ripen.

As can be deduced from the trees common name their fruit is a popular food for many species of birds with Mousebirds and White-eyes being regular visitors.

This tree is quite popular with gardens as it has attractive flowers, bright foliage and attracts birds.

Got a comment about the content on this page?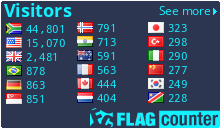 Copyright Steven Herbert T/A Steven Herbert Projects, 2013 - 2019. All rights reserved.