Thorny-rope Flat-bean

Afrikaans name: Doringtou

Dalbergia armata

The Thorny-rope Flat-bean is not a friendly tree! It tends to be more of a creeper than a true tree and it is covered in long spikes.

The trunk and branches are brown and are covered in long spines or thorns. The leaves are similar to those on an Acacia tree. The flowers are small and whitish in colour. The seedpods are flat and around 5 cm in length.

In some areas the slender branches are used to make a kind of muzzle that is put on calves to stop them drinking milk from the cows. Ouch!

| | |
| --- | --- |
| The branches are covered in spikes | |

Got a comment about the content on this page?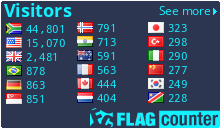 Copyright Steven Herbert T/A Steven Herbert Projects, 2013 - 2019. All rights reserved.