White Stinkwood

Afrikaans name: Witstinkhout

Celtis africana

The White Stinkwood has a number of qualities that make it a popular choice by gardeners in South Africa. It is fast growing, provides shade in summer and reaches a manageable height of around 12 metres. In its ideal forest habitat they reach a height of 25 metres.

The bark of the White Stinkwood is smooth and pale grey to whitish in colour.

The leaves are serrated over much of the edge. When new the leaves are bright green in colour then they go darker with age.

The greenish flowers are small and not particularly conspicuous. The rounded fruit turn brownish or blackish once ripe.

The wood gives off a strong smell when cut giving rise to its name.

Got a comment about the content on this page?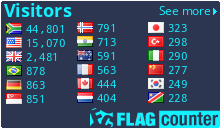 Copyright Steven Herbert T/A Steven Herbert Projects, 2013 - 2019. All rights reserved.