Tree Aloe

Afrikaans name: Boomalwyn

Aloe barberae

The Tree Aloe, as its name suggests, grows much bigger than other aloes. At a height of between 10 and 18 metres it is classified as a tree.

In South Africa it is found from the Eastern Cape, through KwaZulu-Natal to Mpumalanga. It is easily grown and is commonly seen in gardens in suitable areas.

Besides its height it is readily recognisable as an aloe. It flowers during winter. The flowers are deep pink to orange in colour.

Got a comment about the content on this page?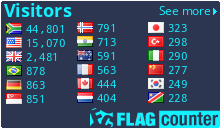 Copyright Steven Herbert T/A Steven Herbert Projects, 2013 - 2019. All rights reserved.