Red Currant

Afrikaans name: Bos-taaibos

| | |
| --- | --- |
| Above - Unripe fruit of the Red Currant | |

Rhus chirindensis

The Red Currant tree is an attractive tree, particularly during autumn when its leaves become reddish-brown. They normally grow to a height of 10 metres or less but some trees can reach double this height.

During spring and summer they develop sprays of small yellowish-green flowers and fruit develops between December and March. Initially the fruit, which is borne in large bunches, is green but it becomes reddish-brown when ripe. Individual trees are either male or female and only female trees bear fruit.

The fruit of the Red Currant is eaten by most fruit-eating birds as well as Vervet Monkeys. The leaves are eaten by various mammals including Kudu, Bushbuck, Nyala and Black Rhino.

The wood of this tree is used to make furniture. Traditionally the sap of the Red Currant has been used for treating various heart problems.

| | |
| --- | --- |
| Above - Leaves of the Red Currant tree | |

Got a comment about the content on this page?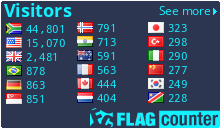 Copyright Steven Herbert T/A Steven Herbert Projects, 2013 - 2019. All rights reserved.