Yellow-banded Acraea butterfly

Afrikaans name: Geelstrooprootjie

Hyalites cabira

The Yellow-banded Acraea is an attractive butterfly. It has yellowish-orange patches in the upperwing along with red streaks. Underneath it has bands of buff, orange and brown with blacks spots.

Male and female have similar colours but the female is, on average, ever so slightly bigger than the male. She has a wingspan of just over 4 cm.

In South Africa the Yellow-banded Acraea is found from Port St. Johns through KwaZulu-Natal to Limpopo.

It is normally found along forest edges.

While the Yellow-banded Acraea may be seen at any time during the year it is more common in summer.

Got a comment about the content on this page?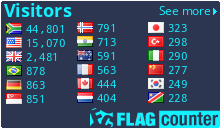 Copyright Steven Herbert T/A Steven Herbert Projects, 2013 - 2019. All rights reserved.