Scotch Thistle

Afrikaans name: Disseldoring

Cirsium vulgare

The Scotch Thistle is a well-known plant. As most people know, it was introduced from the northern hemisphere and it is not indigenous to South Africa.

Scotch Thistles have a rugged beauty about them. The attractive purple flowers emerge from spiky bracts.

These plants can sometimes reach a height of 2 metres.

Got a comment about the content on this page?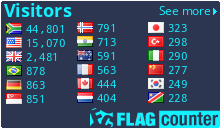 Copyright Steven Herbert T/A Steven Herbert Projects, 2013 - 2019. All rights reserved.