Bulrush

Afrikaans name: Papkuil

Typha capensis

Bulrushes are normally found in large clumps on the edge of dam, pond or other body of water.

They can grow to a height of 2.5 metres.

The flower is the top portion of the spike. The bottom portion of the spike is the fluffy seeds which disperse as it breaks up.

The Bulrush has a number of uses for us. The leaves are used for weaving mats and baskets. Some people create pillows by stuffing a material case with the fluffy seeds. Other parts of the Bulrush are believed to have medicinal properties. Some species of birds use the leaves to make their nest.

Got a comment about the content on this page?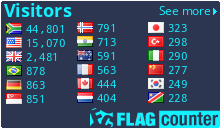 Copyright Steven Herbert T/A Steven Herbert Projects, 2013 - 2019. All rights reserved.