Glossy White Ash

Afrikaans name: Blinkblaar-witessenhout

Bersama lucens

The Glossy White Ash is a smallish tree that doesn't reach a height of more than 7 metres.

In South Africa it is found along the eastern coatal belt and in some bushveld regions.

It gets yellowish flowers and red fruit.

The Glossy White Ash is popular with gardeners. It can be used as a hedge and it attracts birds and butterflies.

Got a comment about the content on this page?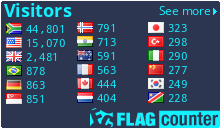 Copyright Steven Herbert T/A Steven Herbert Projects, 2013 - 2019. All rights reserved.