Common Bush Brown butterfly

Afrikaans name: Swart-bosbruintjie

Bicyclus safitza

The Common Bush Brown butterfly is also known as the Common Savanna Bush Brown.

It is a medium sized butterfly which has a wing-span of around 4.5 cm. Females are slightly larger than males.

The Common Bush Brown can be found at all times of the year. As its name suggests it is very common.

They occur in a broad band along the eastern regions of South Africa.

They are normally found along forest edges and flat-lands.

Got a comment about the content on this page?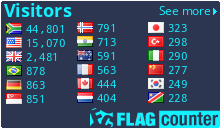 Copyright Steven Herbert T/A Steven Herbert Projects, 2013 - 2019. All rights reserved.