Brown Hyena

Afrikaans name: Strandwolf

Hyaena brunnea

Unlike the Spotted Hyena the Brown Hyena is not often seen. They are more associated with the more arid regions of the country than the savanna.

The Brown Hyena is only found in South Africa, Namibia, Botswana, Zimbabwe and Mozambique.

Most of their food is obtained by scavenging and they will aggressively challenge other predators over carcasses. They also feed on smaller mammals, eggs and insects.

Brown Hyenas live in small family groups which are typically headed by an adult male and female.

Got a comment about the content on this page?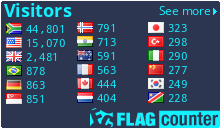 Copyright Steven Herbert T/A Steven Herbert Projects, 2013 - 2019. All rights reserved.