Small Orange Tip butterfly

Afrikaans name: Kleinoranjepuntjie

Colotis evagore antigone

The Small Orange Tip butterfly has a wingspan of 3 to 3.5 cm. Males are slightly smaller than females.

Only the male exhibits the orange tip to the wings. Females are more blotched with blackish-brown and yellow spots.

The Small Orange Tip is found along the southern and eastern coast line from the Western Cape through KwaZulu-Natal. It also occurs through Mpumalanga, Limpopo, Gauteng and Nort-West province.

It may be found in a variety of habitats including bushveld, savanna and dry coastal forest.

Got a comment about the content on this page?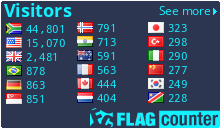 Copyright Steven Herbert T/A Steven Herbert Projects, 2013 - 2019. All rights reserved.