Clivia / Bush Lily

Afrikaans name: Boslelie

Clivia miniata

The Clivia is also known as a Bush Lily. It gets beautiful orange flowers in Spring.

These plants are normally found in shady areas where they can sometimes be found in large colonies.

The leaves are long and slender. They can grow to a length of 50 cm.

Its fruit takes the form of a reddish berry which is around 2 cm in length. These berries stay on the plant until Spring the following year.

Traditionally Clivias have been used for a number of medicinal purposes. These range from assisting childbirth to fighting fever.

The Clivia is a popular garden plant.

Got a comment about the content on this page?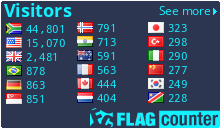 Copyright Steven Herbert T/A Steven Herbert Projects, 2013 - 2019. All rights reserved.