Wahlberg's Epauletted Fruit Bat

Afrikaans name:

Epomophorus wahlbergi

The Wahlberg's Epauletted Fruit Bat is a large bat and, as it name implies, it predominantly eats fruit. It feeds off trees such as Sycamore Figs and Jackal-berry but it also does eat some insects.

These bats spend their days in large trees or thick bush and, sometimes, under roofs of man-made structures. If you visit Skukuza Camp, in Kruger National Park, you may see them hanging from the roof above you while you eat outside.

These bats may be found in large numbers where there is an abundance of fruit.

During November and December females give birth to a single young.

Got a comment about the content on this page?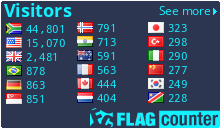 Copyright Steven Herbert T/A Steven Herbert Projects, 2013 - 2019. All rights reserved.