Katstert

Afrikaans name: Katstert

Hebenstretia comosa

The Katstert (Cat's Tail in English?) grows to a height of around 60 cm. It is a perennial plant.

It flowers from late Autumn through to early Spring. The flowers are white with an orange spot at the base of the lower part.

The leaves are long and slender with a serrated edge.

The Katstert is sometimes grown as a garden plant.

Got a comment about the content on this page?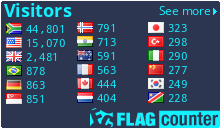 Copyright Steven Herbert T/A Steven Herbert Projects, 2013 - 2019. All rights reserved.