Wild Canna

Afrikaans name: Tuinkanna

Canna indica

Wild Cannas originate from tropical America and are not indigenous to South Africa.

This plant grows to a height of around 1.5 metres. The leaves grow to about 45 cm in length.

The flowers are orange-red in colour and attract some sunbirds.

Got a comment about the content on this page?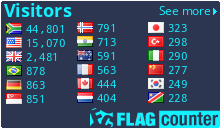 Copyright Steven Herbert T/A Steven Herbert Projects, 2013 - 2019. All rights reserved.