Pig's Ears

Afrikaans name: Varkoorblare

Cotyledon orbiculata

The name Pig's Ears comes from the shape and thickness of the leaves.

It grows to a height of around 1 metre, although most of this height is made up from the flower stalks.

The flowers are pinkish-red in colour and are borne on long stalks. The flowers themselves are around 20 to 40 mm in length and hang down.

The Pig's Ears plant is distributed over most of South Africa in sandy or stony areas.

Got a comment about the content on this page?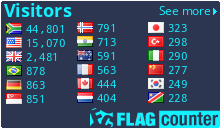 Copyright Steven Herbert T/A Steven Herbert Projects, 2013 - 2019. All rights reserved.