Fig-tree Moth

Afrikaans name:

Naroma varipes

The Fig-tree Moth is a fluffy white moth that doesn't seem to have a face.

They get their name from the fact that their larvae are commonly found on fig trees.

The Fig-tree Moth is smallish with a wing-span of less than 3 cm.

Coming into physical contact with these moths may cause skin irritations.

Got a comment about the content on this page?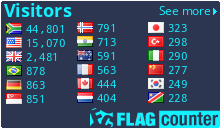 Copyright Steven Herbert T/A Steven Herbert Projects, 2013 - 2019. All rights reserved.