Nephrotoma species

Afrikaans name:

Nephrotoma spp.

Nephrotoma are a group of primitive flies related to Craneflies and Daddy Longlegs.

These insects have a wing-span of a bit less than 3 cm.

Nephrotoma are common in areas with grass and shrubs.

Got a comment about the content on this page?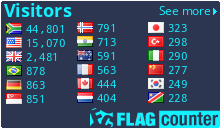 Copyright Steven Herbert T/A Steven Herbert Projects, 2013 - 2019. All rights reserved.