White Ironwood

Afrikaans name:

Vepris lanceolata

The White Ironwood is found along the eastern region of South Africa from the Western Cape through to KwaZulu-Natal. It is also found in the Gauteng, North West, Mpumalanga and Limpopo provinces but not at lower altitudes. They grow to around 15 metres in height but some specimens can reach 30 metres. The leaves are dark green and are arranged in groups of three. The bark is whitish-grey and sometimes shows a pinkish tinge. The flowers are white and star-shaped but are tiny. The fruits are small and berry-like. They change from green to black when ripe.

Got a comment about the content on this page?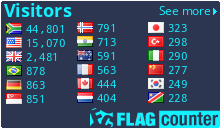 Copyright Steven Herbert T/A Steven Herbert Projects, 2013 - 2019. All rights reserved.