Common Grass Yellow

Afrikaans name: Laeveldgeletjie

Eurema hecabe solifera

The Common Grass Yellow is a pretty yellow butterfly with a wingspan of around 3.5 to 4 cm. Females may be very slightly larger than males. The colours of the female are a bit duller than those of the male.

They may be found in various habitats including savanna, coastal forest and open woodland.

The Common Grass Yellow may be seen at any time during the year but the population peaks in late summer.

Got a comment about the content on this page?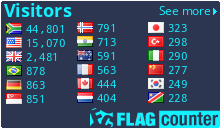 Copyright Steven Herbert T/A Steven Herbert Projects, 2013 - 2019. All rights reserved.