Chief

Afrikaans name: Toordokter

Amauris echeria echeria

The Chief is a large butterfly with females, who are larger than males, reaching a wingspan of 7 cm.

The Chief may be seen all year round although it is more common in summer and autumn.

This butterfly prefers forests edges but may also be seen in grasslands, parks and gardens.

It is found along the coast from George, through KwaZulu-Natal to Mpumalanga and Limpopo.

Got a comment about the content on this page?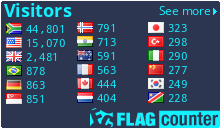 Copyright Steven Herbert T/A Steven Herbert Projects, 2013 - 2019. All rights reserved.