Yellow Pansy

Afrikaans name: Geel-gessigie

Junonia hierta cebrene

The Yellow Pansy is an attractive butterfly that may be found in the eastern and southern regions of South Africa.

Females may have a wingspan of nearly 5 cm with males being slightly smaller. Male and female Yellow Pansy have slight differences in colouration.

The Yellow Pansy may be found in grasslands, scrub, on hillsides, as well as in parks and gardens.

Got a comment about the content on this page?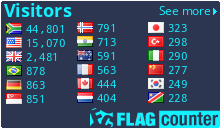 Copyright Steven Herbert T/A Steven Herbert Projects, 2013 - 2019. All rights reserved.