Common Cabbage-Tree

Afrikaans name: Gewone Kiepersol

Cussonia spiccata

The Common Cabbage-Tree grows to a height of 3 to 10 metres.

The leaves of this tree are arranged spirally. Its flowers are greenish-yellow in colour and are packed on to stalks. The flowers five way to purplish fruit.

In South Africa they can be found from near Cape Town, along the south and east coast, and across the whole northern and and north-eastern portions of South Africa.

A variety of wildlife make use of this tree. Various mammals eat the leaves, bark and roots. Birds are attracted to the flowers are fruit. Some butterflies are also attracted to the fruit.

Got a comment about the content on this page?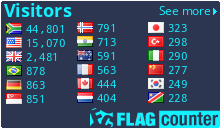 Copyright Steven Herbert T/A Steven Herbert Projects, 2013 - 2019. All rights reserved.