Matting Rush

Afrikaans name:

Juncus kraussii

The Matting Rush is an important plant for two reasons. Firstly, it is robust and helps protect our wetlands and secondly it is widely used for weaving mats of various kinds, baskets and a whole range of other useful and curio items.

This plant grows to a height of around 1.5 metres and grows in abundance where-ever it is found.

The Matting Rush gets purplish flowers during summer.

Got a comment about the content on this page?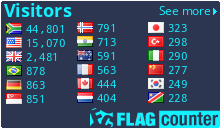 Copyright Steven Herbert T/A Steven Herbert Projects, 2013 - 2019. All rights reserved.