Cape Ash

Afrikaans name: Essenhout

Ekebergia capensis

The Cape Ash has a wide distribution in Africa. It is found from South Africa through to Sudan, Ethiopia and the Democratic Republic of Congo.

It is a large tree that can reach 15 metres in height. It can be found in a variety of habitats ranging from riverine forests, at sea-level, through to evergreen forests at around 1500 metres above sea-level.

The bark is rough and varies in colour from grey to black. The leaves are large and glossy green in colour.

During summer the Cape Ash gets sprays of small white flowers which are quite sweetly scented. The fruit starts off green and turns bright red when it is ripe. The fruit is a popular food amongst many fruit-eating birds as well as mammals such baboons, monkeys and nyala.

Got a comment about the content on this page?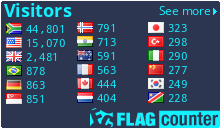 Copyright Steven Herbert T/A Steven Herbert Projects, 2013 - 2019. All rights reserved.