White Milkwood

Afrikaans name:

Sideroxylon inerme

The White Milkwood tree is found in coastal woodlands, and a bit further inland, all the way from Cape Town, along the eastern region of South Africa, to Limpopo. It is a small tree with a maximum height of about 10 metres. It is multi-stemmed and very bushy. The tree gives off a milky latex substance when damaged. The bark varies in colour from grey-brown to black. It often cracks into rectangular block shapes. The leaves are oval in shape and are brighter on top than underneath. Clusters of tiny greenish-white flowers appear in summer and autumn. The fruit is berry-shaped and starts off green turning purple or blackish in colour when ripe. The fruit is eaten by bats and birds. The wood of the White Milkwood is easily worked and is used for a variety of things including building boats.

Got a comment about the content on this page?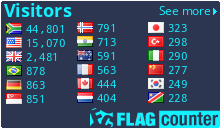 Copyright Steven Herbert T/A Steven Herbert Projects, 2013 - 2019. All rights reserved.