Common Crow-Berry

Afrikaans name: Gewone Kraaibessie

Rhus pentheri

The Common Crow-Berry is also known as the Crowberry Currant-Rhus.

It is a small dense tree that grows to a height of anywhere between 2 and 12 metres.

The flowers of the Common Crow-Berry are small, yellow and star-shaped. It gets a fruit that looks like a flattended grape. Some people enjoy eating them.

Various mammals eat the roots and leaves of the tree.

Got a comment about the content on this page?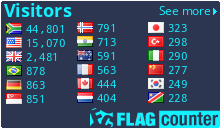 Copyright Steven Herbert T/A Steven Herbert Projects, 2013 - 2019. All rights reserved.