Brown Pansy butterfly

Afrikaans name: Natal-gesiggie

Junonia natalica natalica

The Brown Pansy butterfly used to be known as the Brown Commodore.

This is a large and attractive butterfy with male and female being similar. Females are slightly larger and may have a wingspan of up to 5.5 cm.

The Brown Pansy is found along the eastern regions of South Africa from KwaZulu-Natal to Kruger National Park.

It is normally found along forest edges.

Got a comment about the content on this page?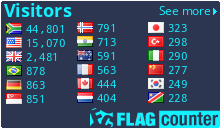 Copyright Steven Herbert T/A Steven Herbert Projects, 2013 - 2019. All rights reserved.