Natal Acraea

Afrikaans name: Natal-rooitjie

Acraea natalica

The Natal Acraea is an attractive black and orange butterfly with males having deeper brighter colours than the female.

It is a common butterfly in savanna and lowland forest from the Eastern Cape through KwaZulu-Natal to Mpumalanga and Limpopo.

The Natal Acraea can be seen all year but is more common in summer.

Got a comment about the content on this page?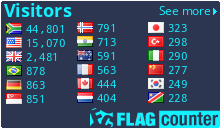 Copyright Steven Herbert T/A Steven Herbert Projects, 2013 - 2019. All rights reserved.