Boisduval's Tree Nymph

Afrikaans name: Boisduval-se-boombruintjie

Sevenia boisduvali

Boisduval's Tree Nymph is a butterfly that has a wingspan of up to 4 cm. It is quite common along the eastern regions of South Africa.

It likes areas of coastal or lowland forest. It hangs around the forest edges.

It is attracted to fermenting fruit and on such occasions may be found in large swarms (I think that swarms is the right word?)

Boisduval's Tree Nymph may be seen all year round but is more common in late summer and autumn.

Got a comment about the content on this page?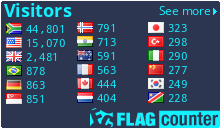 Copyright Steven Herbert T/A Steven Herbert Projects, 2013 - 2019. All rights reserved.