Spotted Sailer

Afrikaans name: Spikkel-swerwer

Neptis saclava marpessa

The Spotted Sailer has a wingspan of around 4.5 cm with females being a bit larger than males.

It is found from around Port Elizabeth, along the east coast and the northern and north-eastern portions of the country.

The Spotted Sailer is mainly found in lowland forests and riverine forests.

The sexes have similar colouration.

Got a comment about the content on this page?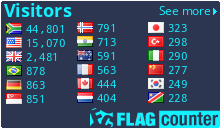 Copyright Steven Herbert T/A Steven Herbert Projects, 2013 - 2019. All rights reserved.